It's a splash of rainbow colours and glamour at this year's Singapore Fashion Week. Let's take a look at the fashionable highlights of Singapore Fashion Week 2006:
I love the construction of this yellow dress and how the collar coils into a huge rosette at the bottom. That's innovation, baby.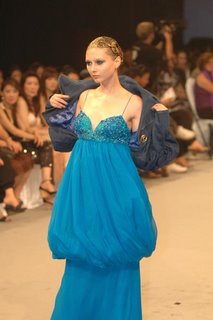 We can't get enough of bubble dresses! This sea-blue bubble dress comes with a twist. It doesn't end at the bubble - ah, corny I know.
Doesn't it look like a dessert decor on her head? Well, I'm not a big fan of it but I think it's still quite amusing. The attention is drawn towards her head, not the dress unfortunately.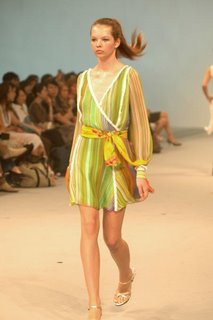 This dress feels very "summer" to me. But, it's all-year round summer for Singaporeans no? It looks flowy and comfortable. Not ground-breaking but nice.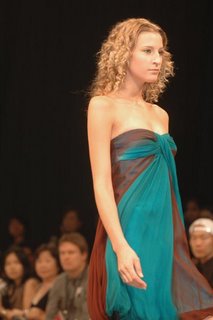 I love this dress! Prolly my fave among the lot. The color combination is gorgeous and fits perfectly on the model.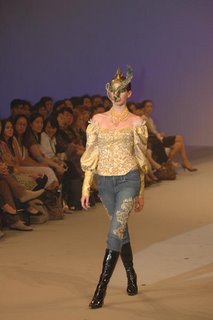 The top is hot, the styling is strange. Haha, its like phantom of the "runway", if you ask me.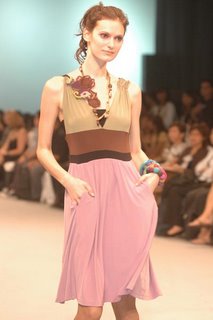 Sweet dress, not crazy about it though.