After procrastinating for so long, Summer Sunshine has finally put out her handmade yummy gems!
Out of Sync Monochromatic Earrings, but who bothers to be symmetrical anyway? =o)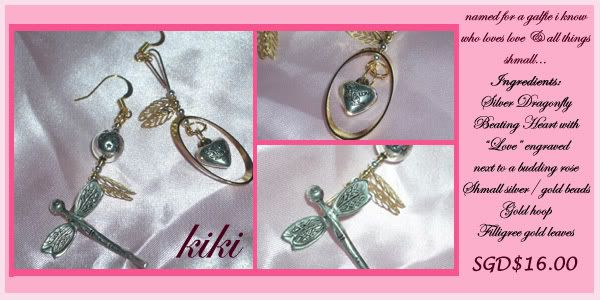 Cluck Cluck! What a way to
match
hatch, no? Let this chick rest on your neck!
If you love white rabbit candy, if you love something different and if you love dingle dangle earrings!
All shipping within Singapore is free! This is a NON-BIDDING site. Do leave a comment if you're interested along with your email address!
Sparkle along!
::: Click to join all the
other cutie sellers @ Girly Auctions SG! :::